The images of the installation Beautiful Isle of Somewhere are filmed in three locations: the world's largest cruise ship, the largest indoor tropical rainforest built on a former airfield of the Luftwaffe and a Dutch village rebuilt in Turkey with mountains in the background. Although the different scenes and thoughts that occupied me during the making process of the film interact on several levels, the rhythm of the architecture is what determined the rhythm and coherence of the editing. Because the architectural and/or ecological context of the tourist locations is separate from their immediate surroundings and I allow them to merge into one another, the images form a new frame of imagination. They are (or become) counterfeit environments that evoke recognition and at the same time are totally alien, thus accentuating the virtuality of these tourist locations.
In collaboration and exchange with philosopher Ruud Welten he wrote an essay Oceanic Feeling inspired by the installation.
This work has been made possible the support of Rijksakademie van Beeldende Kunsten, Amsterdams Fonds voor de Kunst, Javis and Young Art Fund Amsterdam.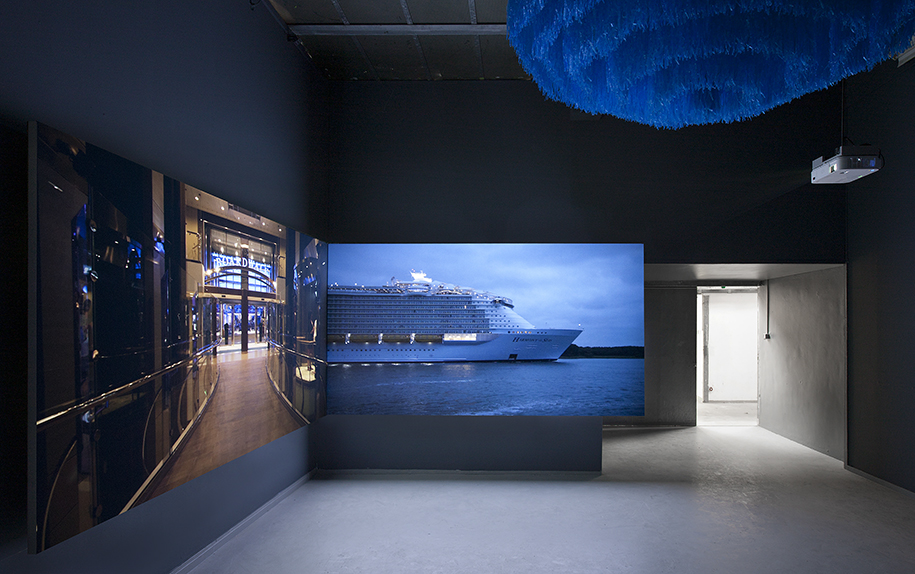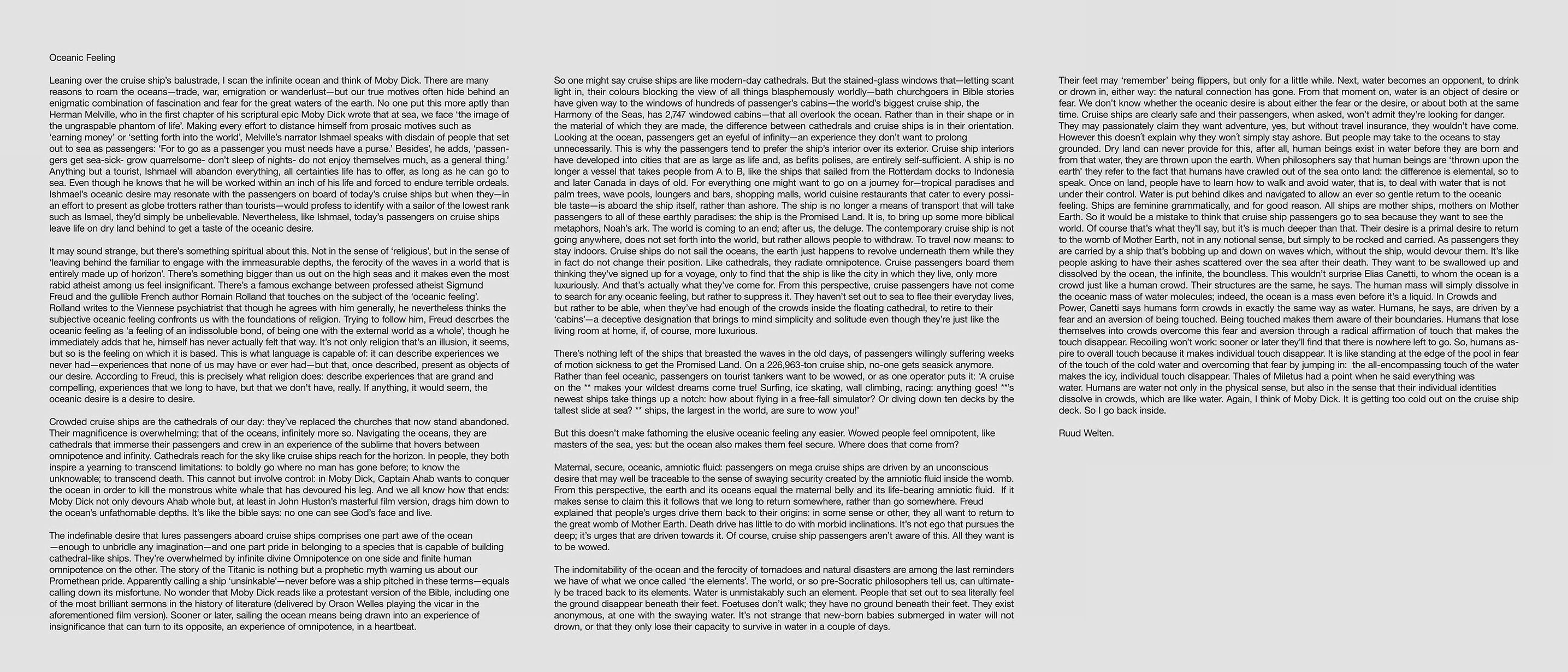 Text Oceanic Feeling written by Ruud Welten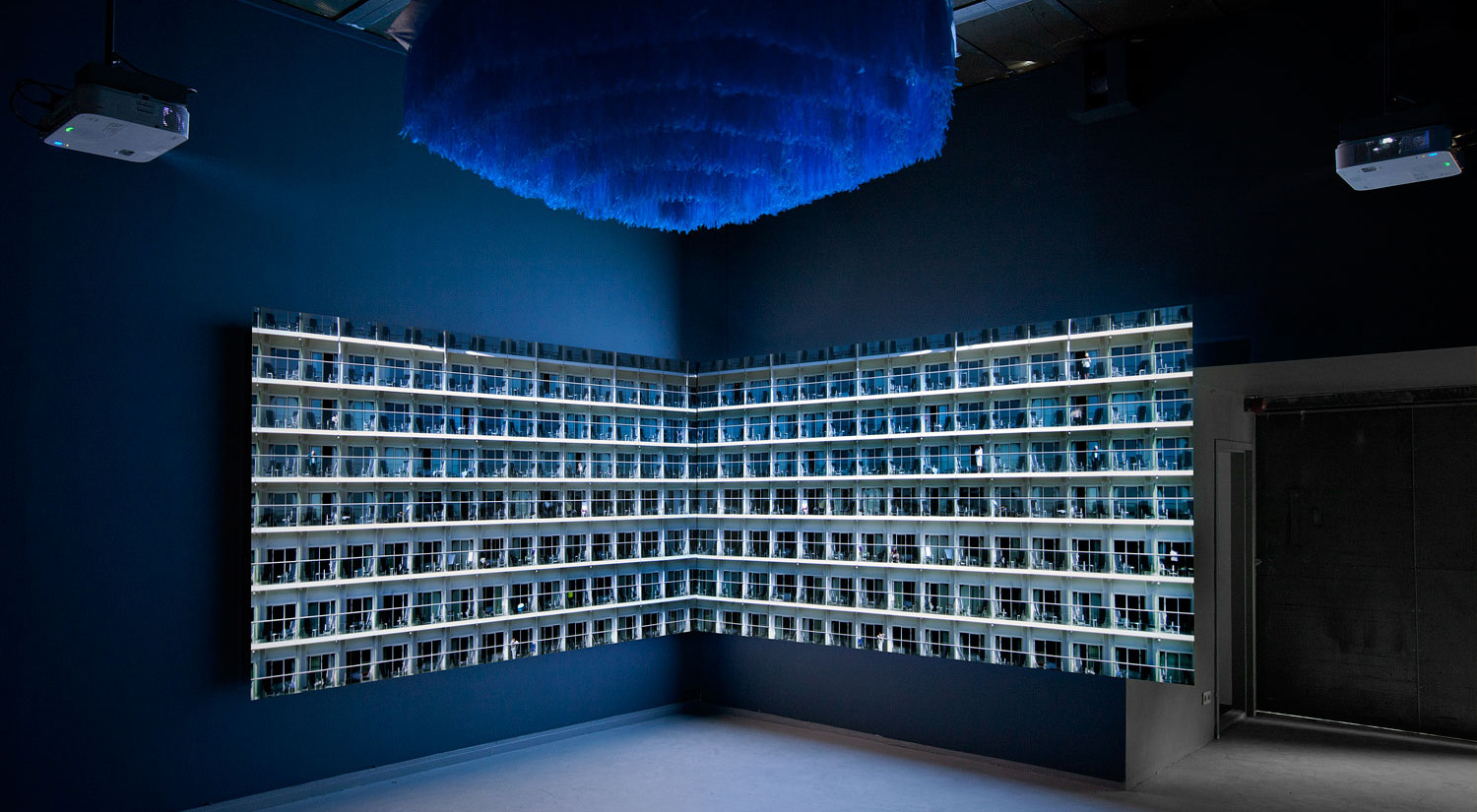 Installation view RijksakademieOPEN 2016, Photo by G.J. van Rooij
---
Multi-channel Installation without sound
2016
11′
High Definition