Work in progress
In a bankrupted wedding hall downtown Gwangju, South-Korea, time has made space for a flourishing garden while owners and city hall councillors where debating over the new destination. The six-storage high building was designed to be a full swing wedding hall with a hair and beauty salon, photos studio with decors indoor and outdoor, restaurants and ceremony rooms.
This location is start of a series of works. For more information please feel free to contact me or gallery Akinci.
This work has been made possible by the support of the Asian Culture Complex (ACC), Rijksakademie van Beeldende kunsten and the Mondriaan Fonds.
---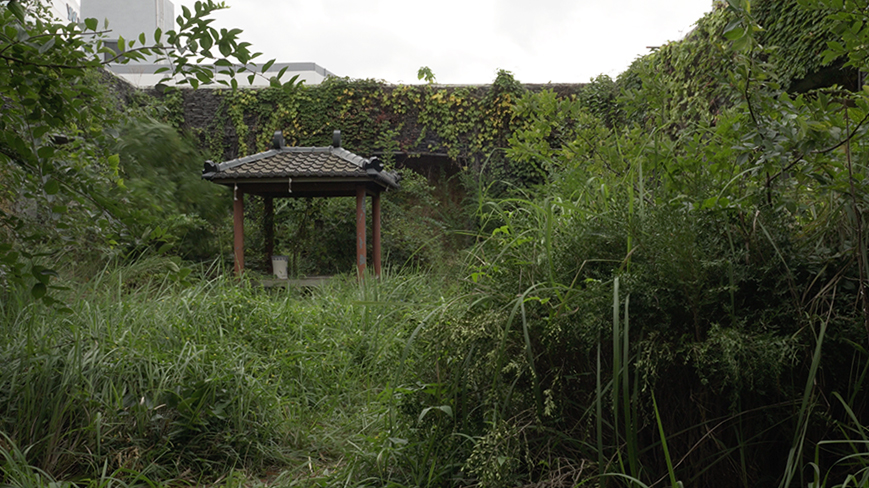 Video still from work in progress