Inge Meijer's wallpaper is a new iteration of the artist's research project The Plant Collection (2016 – Ongoing), examining an idiosyncratic aspect of Willem Sandberg's directorship at the Stedelijk Museum, Amsterdam, from 1945 to 1962. Beginning with the Piet Mondriaan exhibition he curated in 1946 as a newly appointed director of the municipal museum of modern art, where he paired the Boogie Woogie paintings with a Monstera deliciosa, a Swiss cheese plant, Sandberg developed a plant collection at the museum and frequently juxtaposed vegetal life and the metaphorical élan of modern and contemporary art.
This expressed his militant goal to reframe the museum as a place of social interaction – a 'home' for art that would have a domestic, familiar feel – rather than an enclave of hushed decorum and art-historical pedantry, as well as his proposition that, like nature, art had the power to continually renew itself.
Meijer's project considers a collection of thirty-nine species of plants which were placed amongst the works of Mark Rothko, Niki de Saint Phalle, Christo and many others, drawing from documents and photographs of exhibitions found in various archives. The resulting chronology of this evolving visual symbiosis between the distinct collections of the museum – a practice that current norms of conservation would exclude, wary of possible contaminations and other unwanted effects that plant life might have on the endurance of artistic heritage – is presented site-specifically as a wallpaper that produces the trompe l'oeil effect of an endless décor where vegetal and artistic forms are interspersed.
Text written by curator Mihnea Mircan for the exhibition A Biography of Daphne, Australian Centre for Contemporary Art, Melbourne. The work has been made in collaboration with Dongyoung Lee.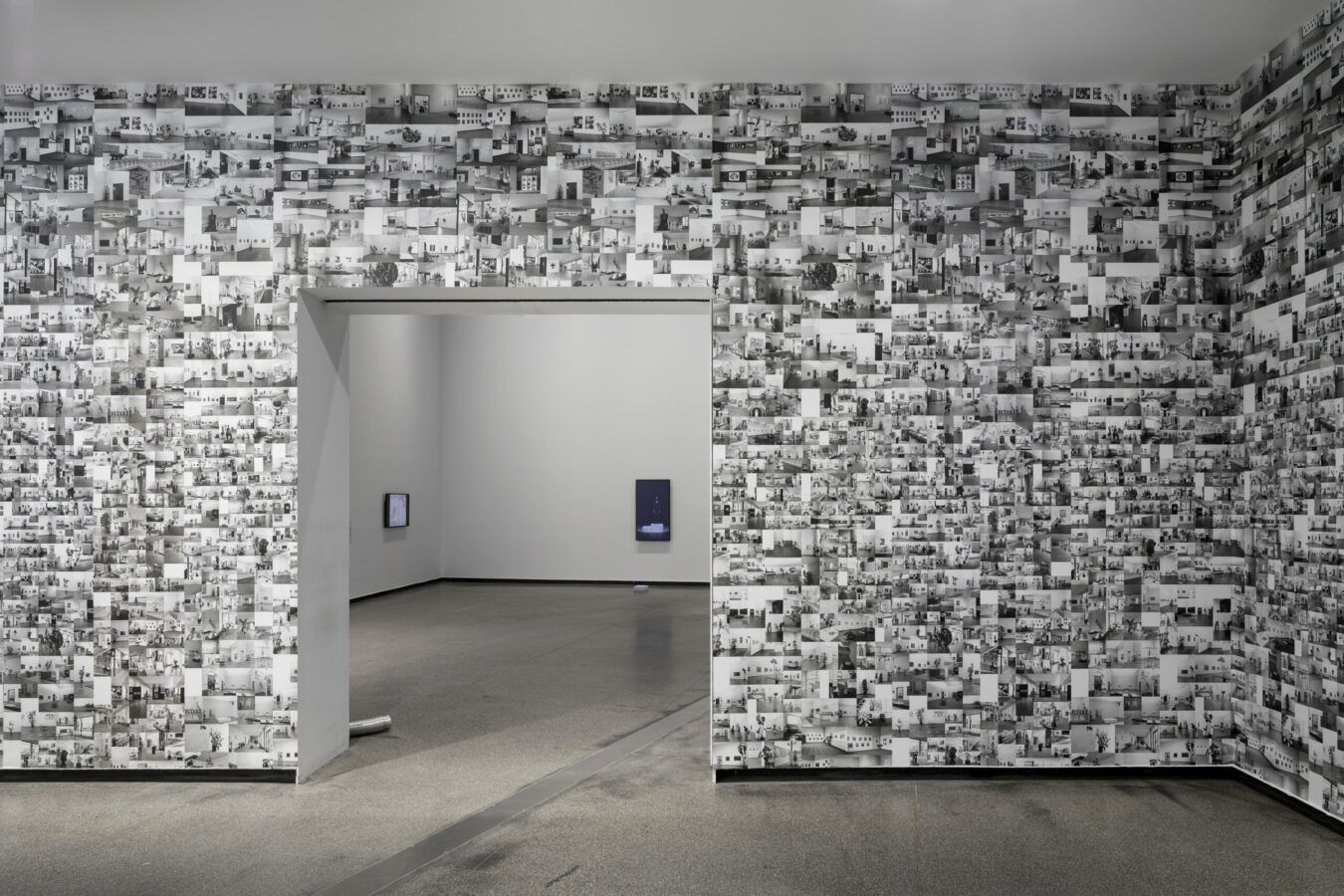 Wallpaper, 420.0 x 1,380.0 cm, Installation view, Australian Centre for Contemporary. Photo by Andrew Curtis.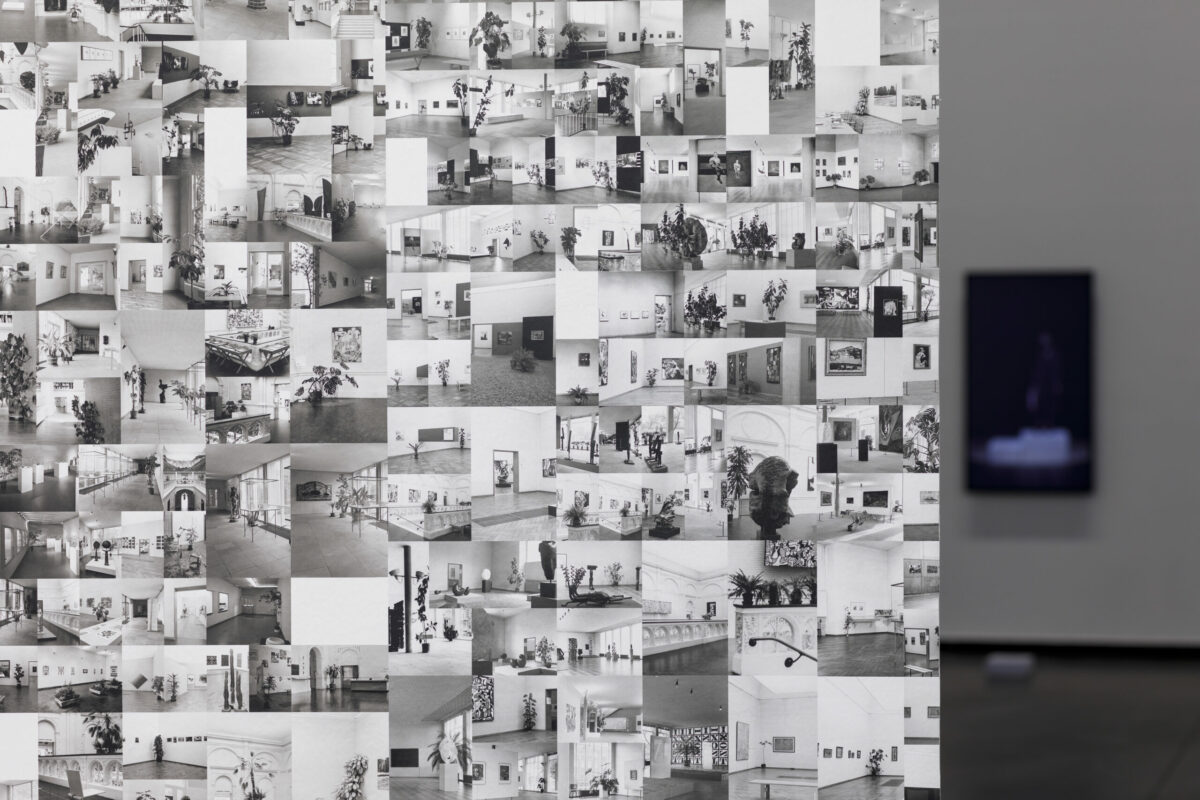 Wallpaper (detail of the work), Installation view, Australian Centre for Contemporary. Photo by Andrew Curtis.