The journey of a Maple tree through a quintessentially Dutch landscape; a rising land in falling water, a nature both native and foreign, a canvas unearthed by the hands of man. The land topographically governed to fit the will of its inhabitants, with its shifting canals and lowland farms carving space into its skies, which has long been revered for its beauty. The maple travels through this context and reflects on its position while hauled by an SUV. It's the absence of choice and autonomy that drives the maple forward, drifting between various states of resistance in search of a new narrative want of democracy and voice.
The unprecedented scale of influence upon the environment by humans forces all non-human entities into a co-dependency for survival. This work is part of a sequence that searches for ways to express the tention between compassion and supremacy. This thin dividing line between the influence of the human           Nurture on Nature, is a starting point for a cinematographic series in which this contradictory position is central (see also If You Go Down the Woods Today).
The work has been made possible by the generous support of the Rijksakademie van beeldende kunsten and Javis. 
Installation view Companion, gallery Akinci, 2018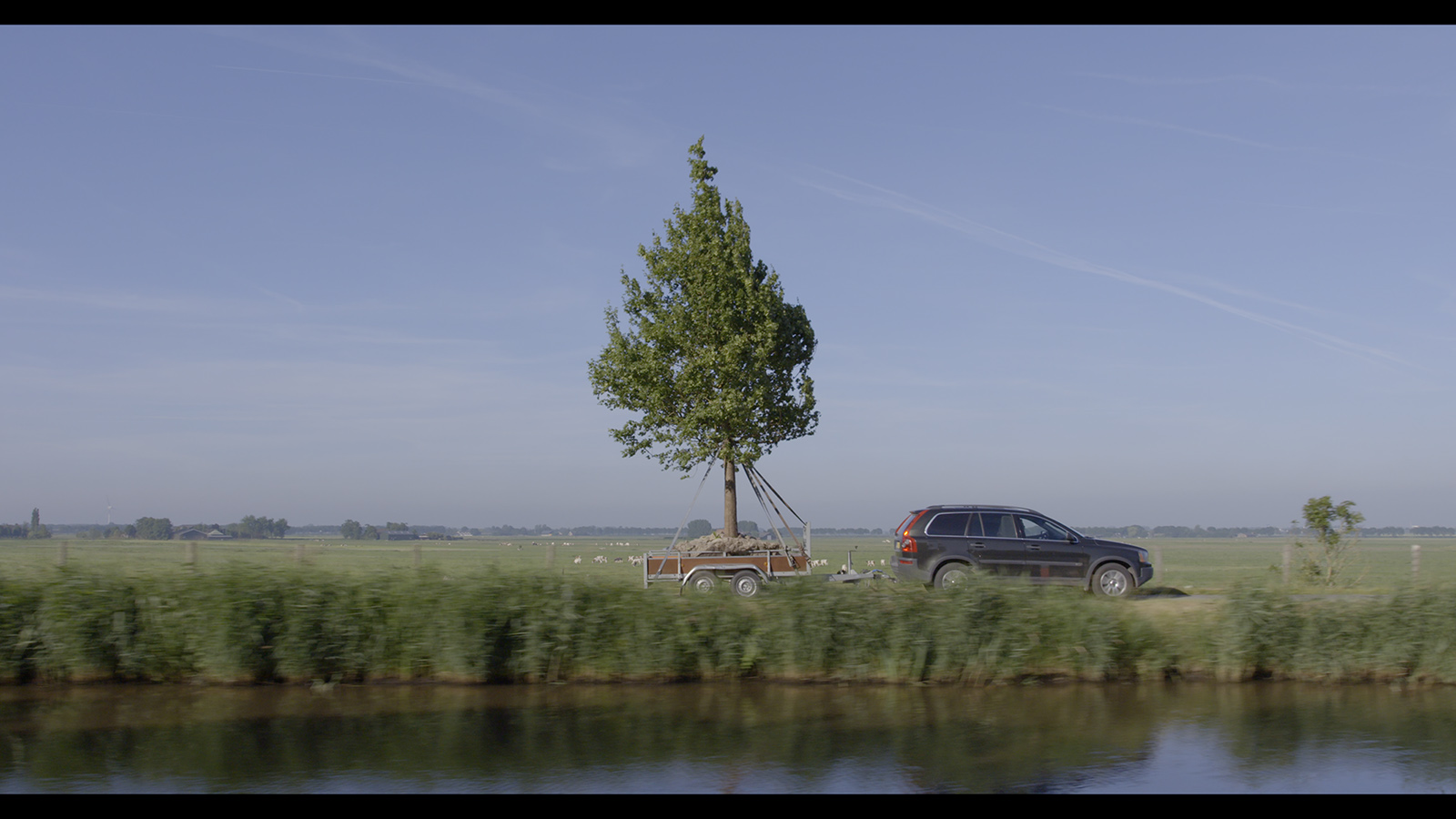 Still frame Maple Tree
---