Nothing is Something to be Seen is a video installation recorded in the Biblioteca Luis Ángel Arango, a building that is characterized by a strong modernist atmosphere built in 1958. Before the plants were interned to the interior of the library they were mediating agents between earth and sky. This peridium of their aerial and subterranean ability to transform solar energy into living matter made them ideal candidates as gatekeepers of the Biblioteca Luis Ángel Arango. The building set in the center of the city filters its light into knowledge covering two entire city blocks spanning over 45,000m². Living in solitude enclosed in the building the plants have adapted their photosynthesis transmissions into strategies of mobility.
The location is not only interesting for its architectural splendour but also for the public and democratic function the library holds in the otherwise quite segregated city of Bogota, Colombia. The domesticated plants of this institute are protagonists, registered by the security cameras they slowly traverse the spaces. The work relates to the current attention for the annulation of the distinction between the human and non-human and for the exaltation of plants, such as propagated by the widely know works of Emanuele Coccia.
This work has been made possible the support of Banco de la Republic, Dutch embassy in Bogota, AFK, Young Art Fund Amsterdam and Stichting Stokroos. Installation view In additional to everything real, AKINCI – Photo by Peter Tijlhuis.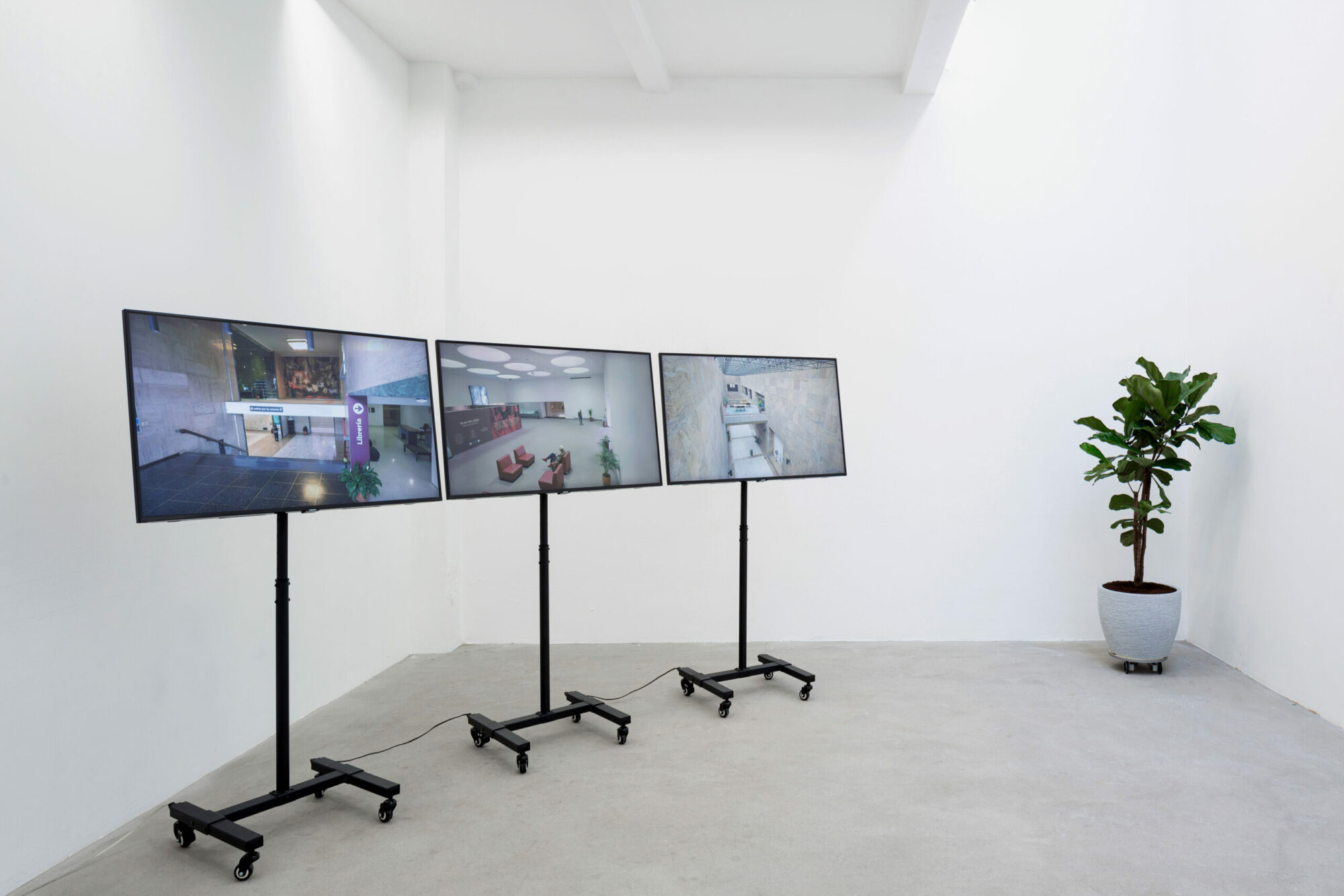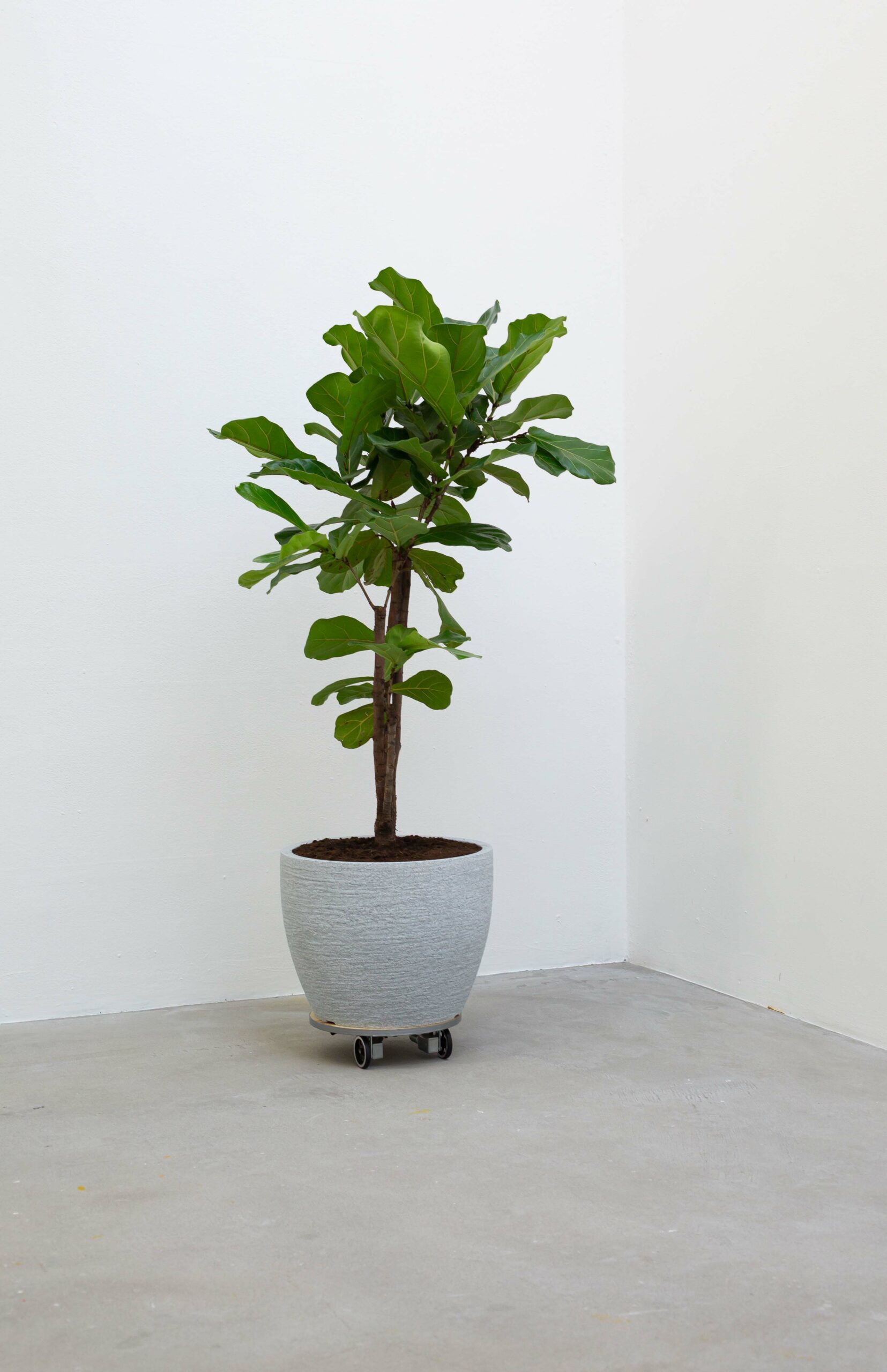 For more information please feel free to contact me or gallery Akinci.