Oceanic Feelling is a installation of inverted synthetic palm shades shifting in a choreography of movements. 
By inverting the existing object called Hawaii parasol – originally made of braided reed, now made of plastic with textile in China – and making a choreography for it by means of movement, speed and rhythm, an image was created in which the existing objects, just as in the work Beautiful Isle of Somewhere, became totally strange and at the same time revering to something familiar.
This work has been made possible the support of the Rijksakademie van Beeldende Kunsten.
---
Multi Media Installation
2016
Variable dimensions and materials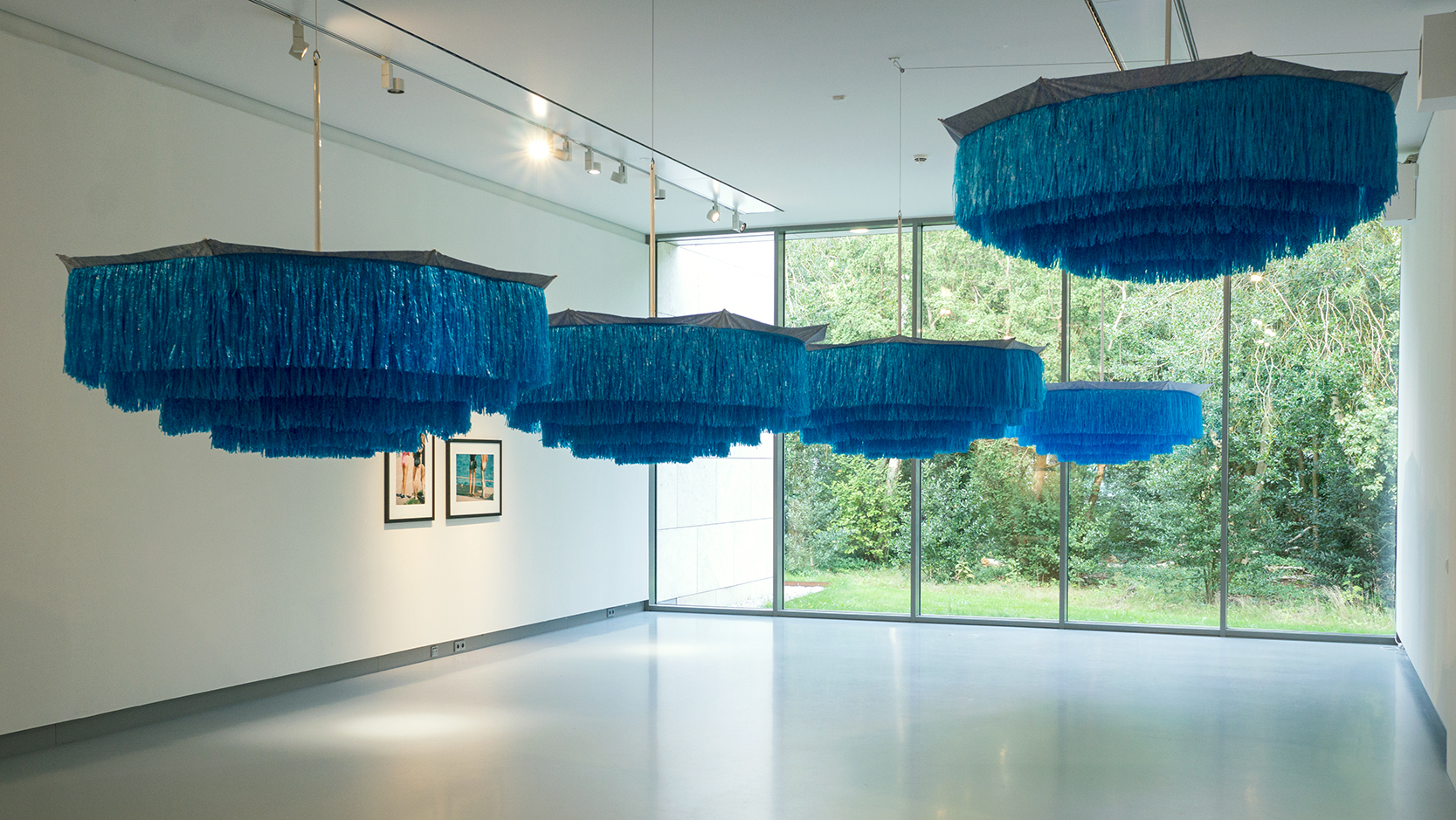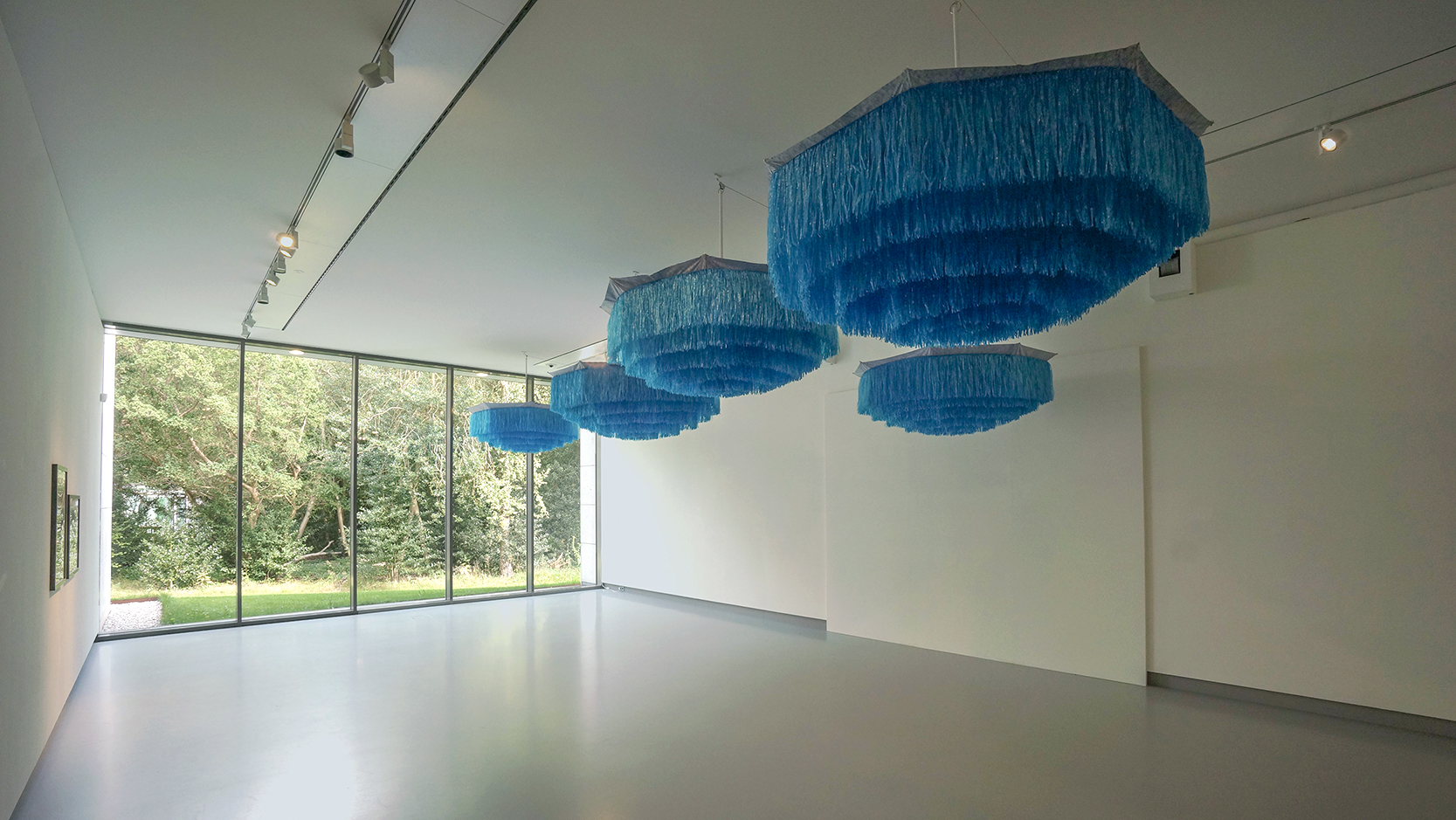 Installation view The Sweetness of Doing Nothing, Museum Kranenburgh – Photo by Ellington Mingus